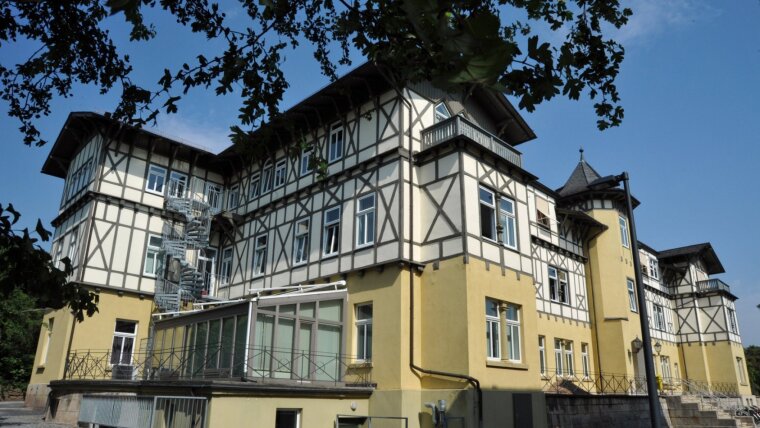 Ambulanz für Forschung und Lehre
Outpatient Clinic​ - Location "Am Steiger"
The outpatient clinic "Location am Steiger" is the teaching and research outpatient clinic of the Department of Clinical Psychology. We offer diagnostics, counseling (problem clarification or decision on the need for psychotherapy), and psychotherapeutic treatment for adults.
We are one of two locations of the outpatient clinics for research and teaching of the Institute of Psychology. The second location is Am Johannisfriedhof 3, 07743 Jena de. In addition to providing psychotherapy, we research the development, diagnosis, and treatment of mental illness. A current focus is also the study of long covid disorders.
We offer treatments in the following psychotherapy methods:
Depth Psychological Psychotherapy
Cognitive behavioral therapy
Psychoanalysis
The psychotherapeutic treatments take place in the rooms of our outpatient clinic, which are located in the building of the Institute of Psychology (Am Steiger 3, 07743 Jena). Parking is available directly in front of the building.
As a university institution, we place special emphasis on the use of treatment methods whose effectiveness has been scientifically proven. Furthermore, thorough diagnostics and continuous monitoring of the quality of treatment are guaranteed.